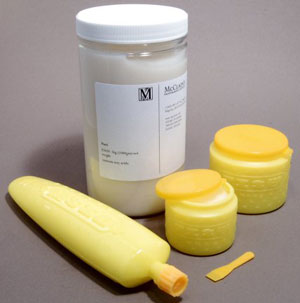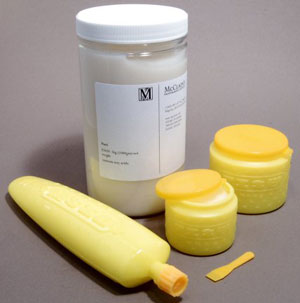 Nori – Rice Starch Paste
Nori is very important in the Japanese style of printmaking. It works as a dispersing agent to give the ink body so it will spread evenly over the block. Ink without nori can look speckled when it is printed, often an unwanted effect, while ink with nori prints more uniformly. Traditionally, it is also used to paste the original drawing to the block.
Nori can be used for chine collé, book repair, and everyday paper pasting jobs. It is smooth, has a pleasant scent, and will not stain. Water reversible, nori is acid free, strong, and because it contains a very tiny amount of formalin, it does not spoil.
If you prefer to make your own rice paste, we also carry Pure Rice Starch.
seen at McClain´s Printmaking Supplies