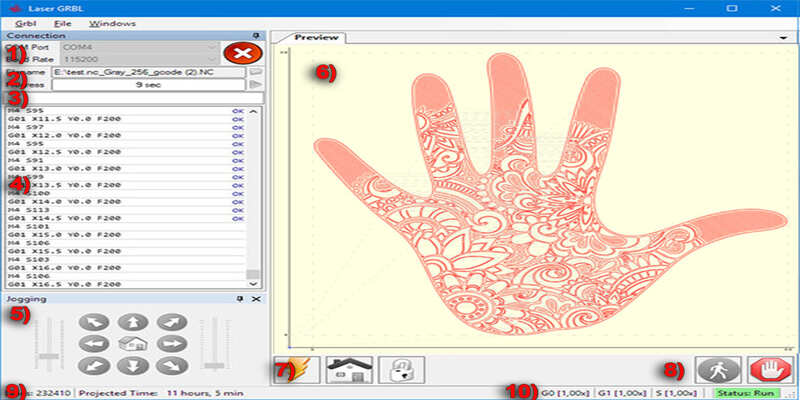 LaserGRBL is an open-source laser engraver software for Windows that's completely free to download and use.  
LaserGRBL has some really useful features, such as the jogging feature that allows you to manually position the laser head with two sliders to control the size and speed of steps. There's also the override function, which allows you to speed up or slow down the effective engraving speed and laser power in real-time during the engraving process.
Another notable feature is the raster image import function. With this, you can load any kind of image, including photos, clip art, pencil drawings, and icons into LaserGRBL and turn it into g-code without any additional software.
However, it's only compatible with laser engravers that have GRBL controllers. So, while you can use it with popular lasers by Ortur, xTool, Atomstack and other consumer brands, it isn't compatible with lasers that use other controllers like Ruida or Marlin – such as Thunder Laser or OMTech lasers. Lightburn is better for these other controllers.